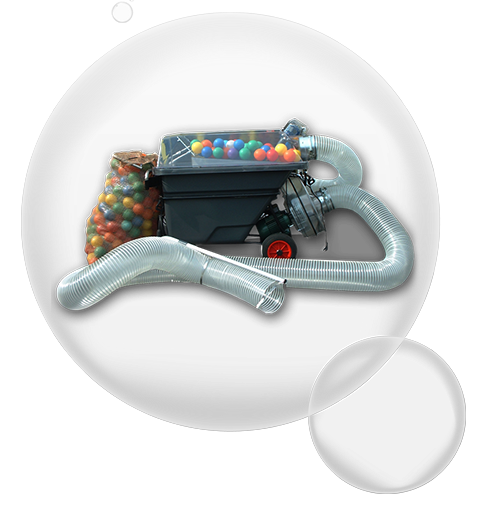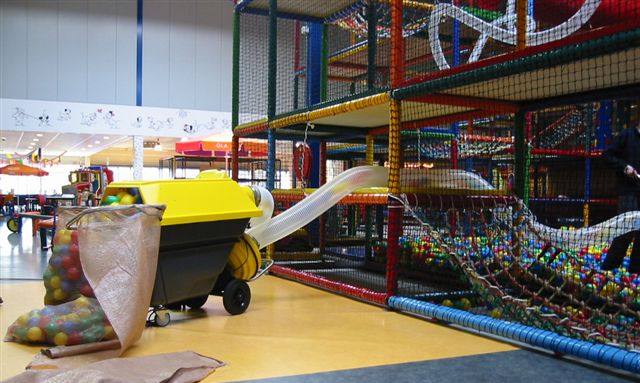 Children's ball pits are a lot of fun, especially for those with autism spectrum disorders, dyspraxia and ADHD. The sounds and textures from moving around in the ball pool can positively change how a child's brain reacts to touch, sight and movement. Ball pits are common in children's play centres, hospitals, in homes and sensory rooms. 
BallPool ball cleaning system. According to the latest innovations and CB-certificated 230V50/60Hz .The Ballpool sanitisation system is a powerful, effective and mobile solution to problems involved in ballpool cleaning, suitable for any size of play area, large or small.
This unique machine which has been purpose built to address the problems involved in cleaning children's ball pool's and has been developed into the simple, easy to use unit it is today.
Capable of cleaning & bagging up to 20,000 balls per hour
Capable of bagging up to 50,000 balls per hour
Designed to fit through a standard doorway
Easy to use 1 man operation for smaller areas & 2 man operation for larger Ballpool's